"Having grown up on a council estate, I know what a mountain entering into a profession or business seems when you have no network or understanding of what is required.  I wanted to do something to provide bright students from my background a fighting chance of success by providing them with confidence and social capital through exposure to our world and support through their career journey."
BARRY MATTHEWS
CEO
Barry is Director of Legal Affairs and Third Party Sales at ITV plc with General Counsel responsibility for two divisional legal teams, advertising content compliance and ITV's sales agency relationships with broadcasters. He also sits on the Board of the Solicitors Regulation Authority.
During the decade spent working as volunteer youth worker at the childhood trauma charity, Body & Soul, Barry became increasingly concerned by the number of young people from low income backgrounds, although academically capable, were not considering a career in law. All too often the fear of the unknown was the key factor in putting these students off even attempting to enter the solicitor profession. Barry wanted to change this.
Recognising that in-house counsel do not readily have access to dedicated legal CSR project management resource nor large teams to deliver work experience he set out to devise a model which unlocked the latent goodwill which existed in the in-house community, in turn, enabling students to experience multiple work places meeting a diverse range of professionals.  Hence, in 2014, with the help of a number of law firms and corporates the Legal Social Mobility Partnership was created offering places to 20 students in London. In 2017, Barry secured the financial backing of 23 organisations to evolve the LSMP in to a registered charity and broadened its scope to showcase law and accountancy side by side with business – a first in the UK. In doing so, SMBP is able to offer over 500 places across 17 clusters in 13 different locations nationwide.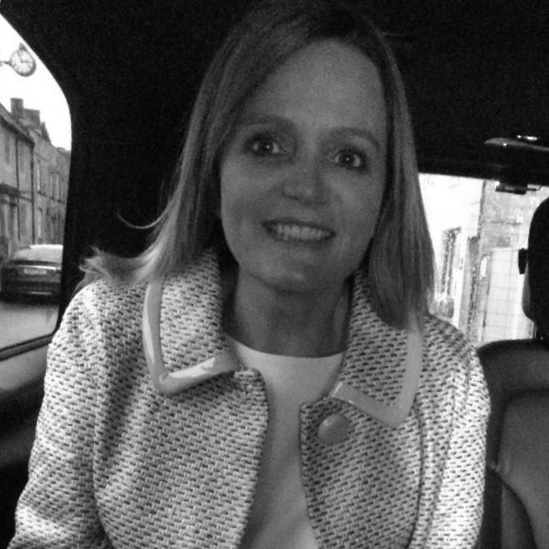 "For me the primary objective of SMBP is simple; we're all working together to ensure that everyone who has the aspiration and the academic ability to enter the professions, starts from an equal position, regardless of where they were born and who their parents are"
DEBORAH DEVEREUX
Scheme Director
A Master of Education in Special Educational Needs, Debs is a qualified Teacher of the Deaf.
Returning to the education sector, Debs has until recently worked in Senior Client Relationship Management Roles in global law firms. Her primary focus having been on the development and implementation of successful strategic account management programmes across firms' networks, globally.
She built strong and trusted relationships with key stakeholders, including at C-Suite level in FTSE 100 organisations; maintaining the voice of the client within the firm. In doing this she worked with client teams to ensure delivery on relationship obligations through robust strategic account planning and in the protection of existing client generated revenues; identified opportunities to generate revenue growth from existing client relationships; coached and otherwise assisted partners in the delivery of planned marketing, networking, negotiation and pursuit activities; supported the sales team and partners, from inception, in the generation of new revenues, through a 'hands on' approach, providing input based on client interaction; prepared client reports of activities and results for Executive Committees; identified and coordinated research with research and pricing teams in regard to client opportunities; enhanced communication strategies and promoted behavioural change; encouraged best practice and collaborative knowledge sharing to minimise reinventing the wheel; and prepared and managed key client budgets relevant to Relationship Management portfolios.
Debs is supported by the volunteer executive team. Details of our exec team can be found here.
Our Volunteer Patrons
Our Patrons are all SMBP volunteers who roll up their sleeves and deliver sessions to our students each year.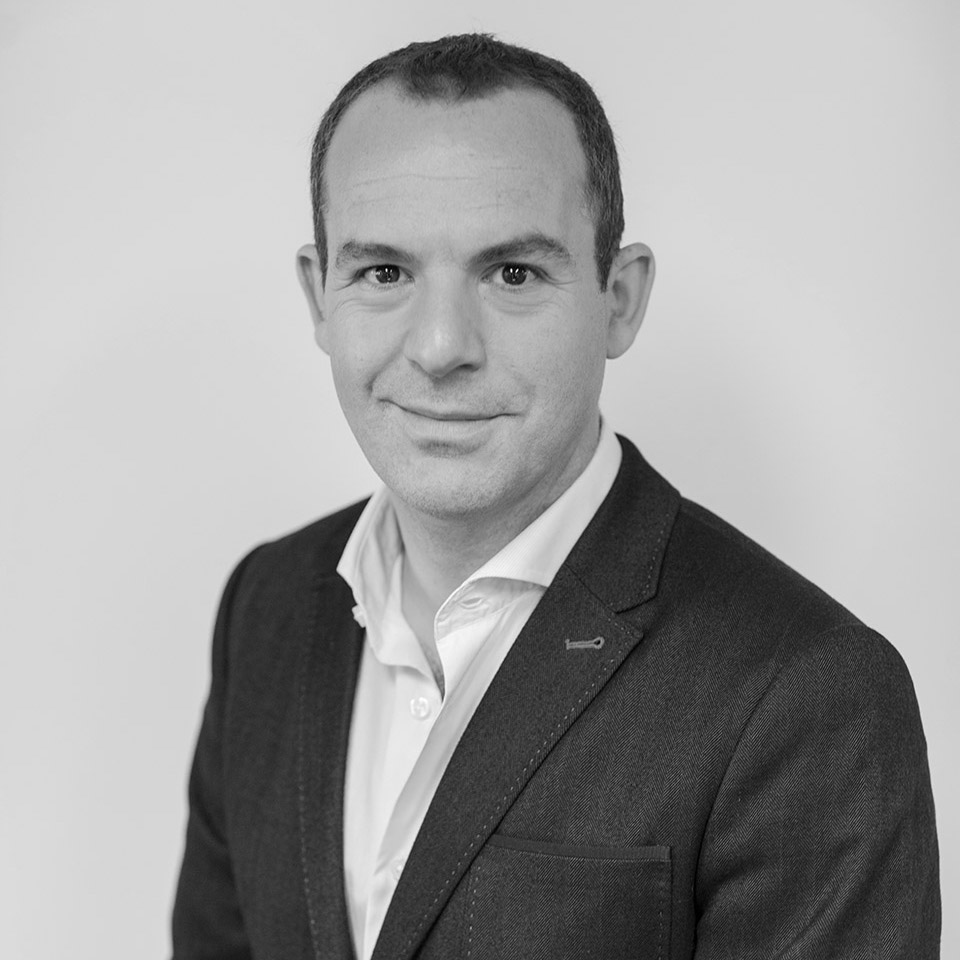 "I've spent many years working to demystify student finance to try and ensure that no one is scared off for the wrong reasons as I believe brilliant people should have brilliant opportunities. Sadly the world often doesn't work like that. Opportunities come through connections. So if we want to beat social inequality then we need to tackle that.

What a better way to start than to make opportunity and connections open to brilliant people who wouldn't have them otherwise. That's what the Social Mobility Business Partnership does, and why I'm proud to be involved."

Martin Lewis OBE, Money Saving Expert.
Martin Lewis OBE
Martin Lewis, the Money Saving Expert, is a campaigning broadcast journalist who is founder and Chair of MoneySavingExpert.com, the UK's biggest money website – over 12 million have opted to receive his weekly email. The seventh series of his prime-time ITV show The Martin Lewis Money Show started in November 2017, he is resident expert on This Morning (Mon & Fri), Good Morning Britain (Thu) and BBC Radio 5 Live's Lunch Money Martin (Mon), and has columns in newspapers including the Sunday Mirror, The Telegraph and the FT.
In 2016 he founded and funded the influential Money and Mental Health Policy Institute charity, which he chairs. Over the years he's headed the Independent Taskforce on Student Finance Information, spearheaded major financial justice campaigns including bank charges reclaiming (over seven million template letters downloaded) and PPI reclaiming (over six million) and a successful large-scale campaign to get financial education on the national curriculum. He was awarded an OBE for his contribution to consumer rights and charity work and in almost every poll he was seen as the country's most-trusted person on the EU referendum.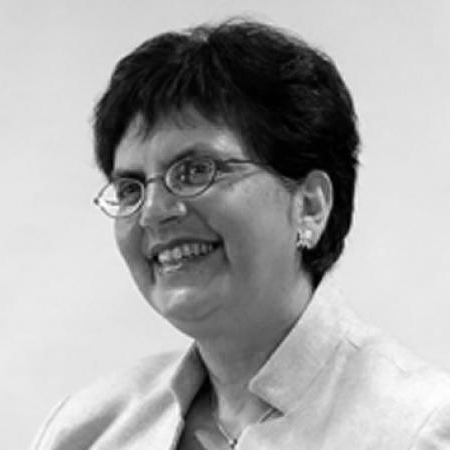 Baroness Prashar Runnymede CBE
Baroness Prashar has led a number of public and voluntary organisations with great distinction.
In July 2009 she was appointed a member of the Iraq Inquiry. From 2005 to 2010 Baroness Prashar was Chairman of the Judicial Appointments Commission. She is Deputy Chair of the British Council.
Baroness Prashar is Governor of the Ditchley Foundation, a Trustee of Cumberland Lodge, President of the UK Council for International Student Affairs, President of the National Literacy Trust, President of the Community Foundation Network and Patron of the Runnymede Trust.
From 2000 to 2005 she was the First Civil Service Commissioner. She has served as Chairman of the Parole Board for England and Wales, Director of the National Council for Voluntary Organisations,President of the Royal Commonwealth Society and Director of the Runnymede Trust.
Her past appointments have also included: Board member and Chancellor of De Montfort University, Chairman of the National Literacy Trust, and Governor of Salzburg Global Seminar. She served as a member of the Royal Commission on Criminal Justice, the Lord Chancellor's Advisory Committee on Legal Education and Conduct, the Arts Council and as a non-executive director of ITV and Channel 4.
Baroness Prashar was born in Kenya. She attended the Universities of Leeds and Glasgow.
In recognition of her contribution to public life she was awarded a CBE in 1994 and given a peerage in 1999. She sits in the House of Lords as a Crossbencher.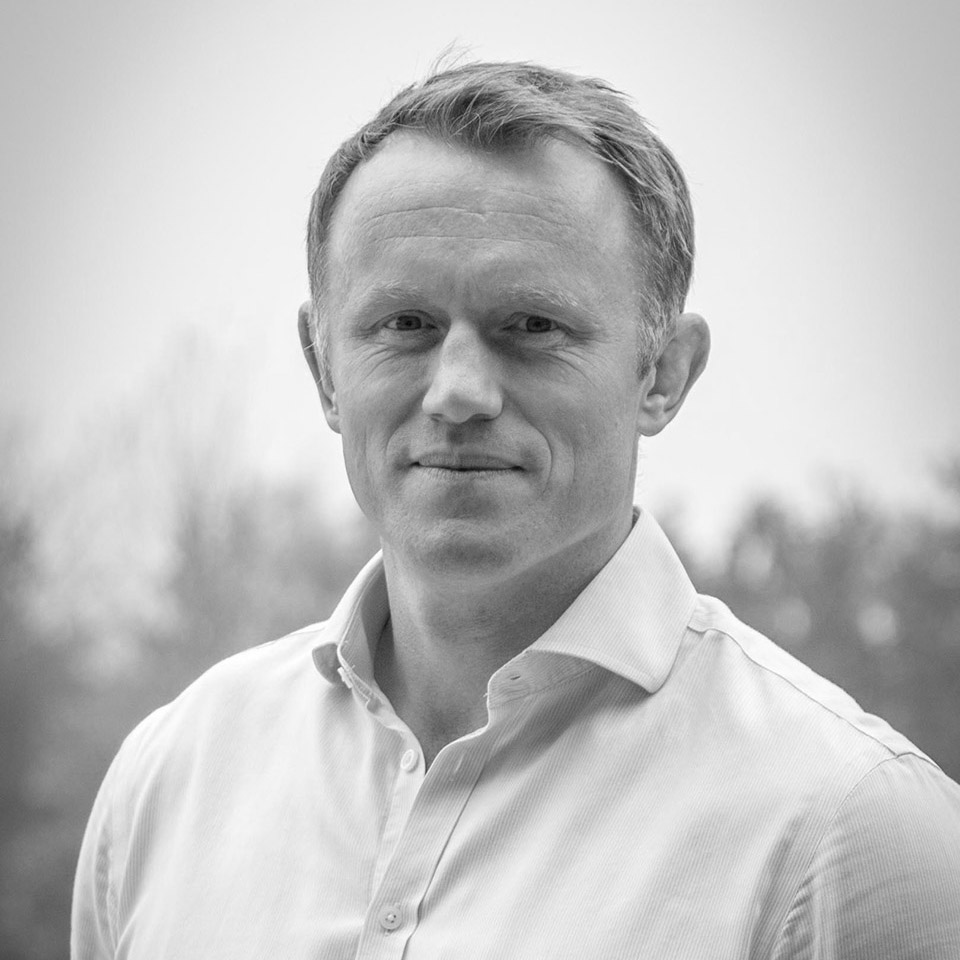 "It's been a genuine pleasure to be part of the LSMP and SMBP from the very start back in 2014. Working with these bright young things on the programme and helping them to build some new skills around the way they chose to approach difficult and potentially scary future events has been a real privilege."

Mark Soden, Director. Cleartrack Performance Ltd.
Mark Soden
An ex-professional rugby player with Northampton Saints, Mark won 100 premiership appearances and Captained his country at all junior age groups. Further to the inevitable 'body complaining' he has progressed to the non-contact world of facilitation, coaching and consulting. After working for an in-house Leadership development organisation within Sandhurst Royal Military Academy, Mark now uses a range of experiences from the world of elite sport, the armed forces and business to inform his coaching and Leadership ethos.
Mark has helped to evolve the Leadership approach and adapted sustainable behavioural change of numerous corporate organisations. He specialises in developing Leadership and coach development in Olympic and elite professional sport. As a coach and mentor, Mark has developed and delivered a large scale coach, leadership and resilience programmes in a variety of sports organisations, risk industries and within the corporate world. Mark also plays a key role in more purist coach and Leadership development, being one of the key delivery team in developing UK Sports coaches ahead of Tokyo 2020.
"When I was growing up, I didn't have family members around me who had been to university or had professional careers. I lacked a lot of confidence as a result. 

I think that what the SMBP does is show young people that, whatever background they are from, they can succeed. Equipping talented young people with the right skills and attitude and experience helps ensure that success for them is inevitable."
Helen Mahy CBE
Helen Mahy CBE
Helen read law at Manchester University and qualified as a Barrister and also as an Associate of the Chartered Insurance Institute. After a varied legal and commercial career in insurance, Government, aid work, engineering and support services, she was Company Secretary and General Counsel of National Grid Plc for 10 years. At National Gird she was also executive sponsor of inclusion and diversity about which she is passionate.
Now Helen is Chair of The Renewables Infrastructure Group and Deputy Chair of Primary Health Properties plc, both London listed FTSE 250 companies. She is an Equality and Human Rights Commissioner. Helen has also been a non-executive director of Stagecoach Group plc. Aga Rangemaster plc and SVG Capital plc.
Helen is married to Mark and lives with him and 2 spaniels, Basil and Borage. She loves musical theatre in many forms and speaks passable Norwegian.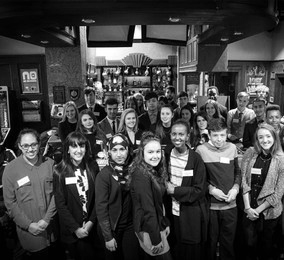 2018 Cluster Delivery Summaries
See the attached to see how we will deliver our Scheme in 2018
Cluster Diagram

pdf
Press
Our legacy scheme, LSMP attracted a large degree of media attention in its short life.
Click the buttons to read articles from The Times, Financial Times and Legal Press.
Recognition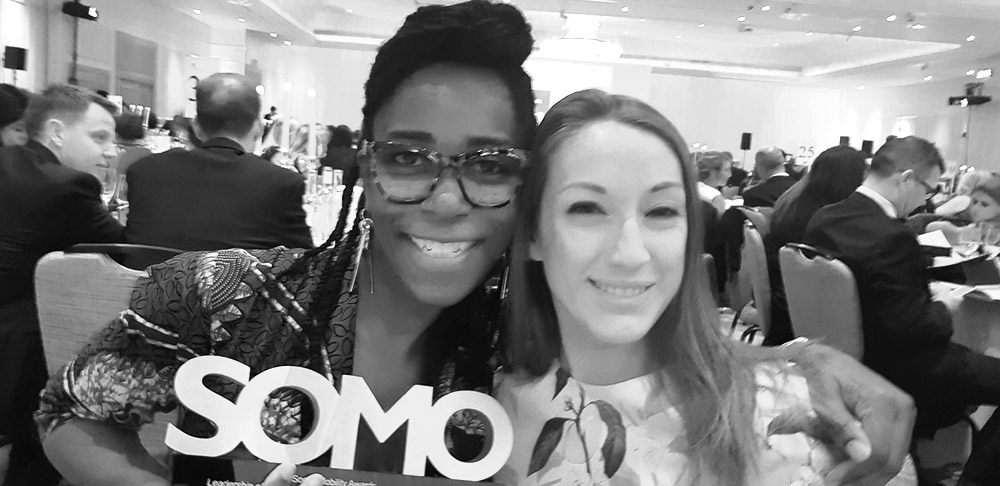 UK SOCIAL MOBILITY AWARDS 2018: 'LEADERSHIP OF THE YEAR'
This award recognises companies who have taken their commitment to social mobility to new places in unexpected ways, affecting systemic change along the way.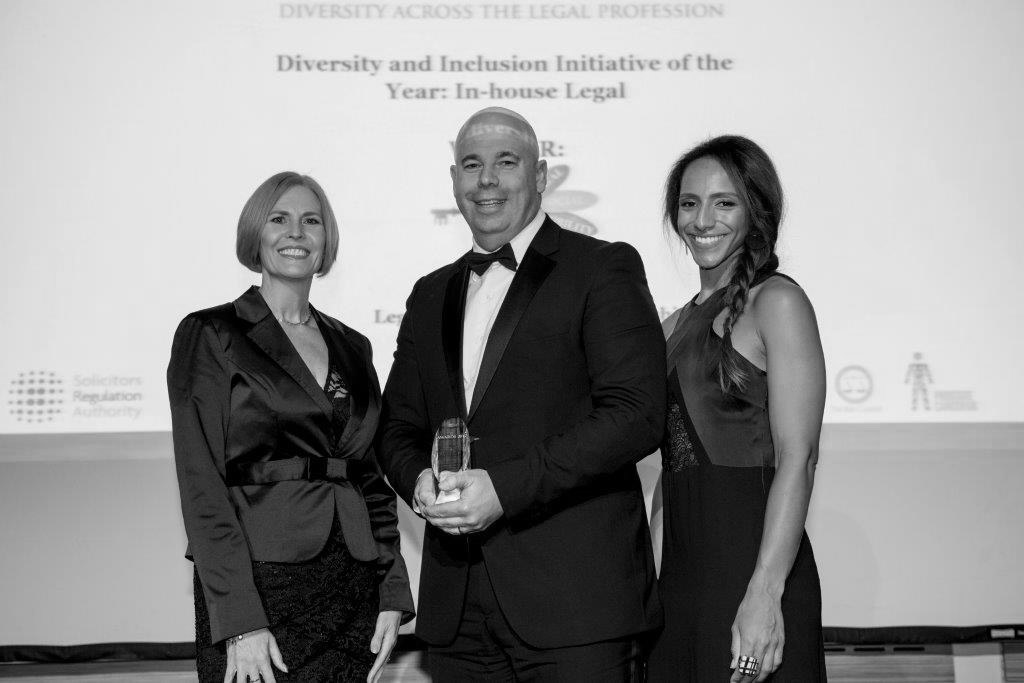 UK DIVERSITY LEGAL AWARDS: Diversity and Inclusion Initiative of the Year 2017
Our legacy scheme, LSMP received its second award of the year recognising the unique nature of its collaboration model.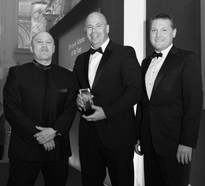 SOLICITORS JOURNAL: Diversity Scheme of the Year 2017
Our legacy scheme, LSMP won the Diversity Scheme of the Year Award 2017 at the Solicitors Journal Awards 2017. Judges praised the 'fantastic', 'visionary', and 'genuinely altruistic' initiative that may do more for a new generation of solicitors than anything that has come before it.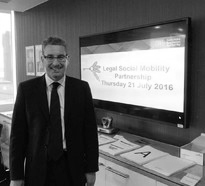 SOLICITORS REGULATION AUTHORITY RISK OUTLOOK 2017/18
Our legacy scheme, LSMP was recognised by the Solicitors Regulation Authority as an example of best practice for promoting diversity in the Legal profession in its 2017/18 Risk Outlook. The Risk Outlook is a guide for legal services providers who want to understand where the SRA are focusing their attention, what matters to the SRA and why.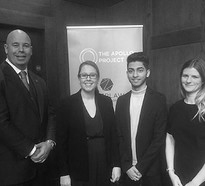 THE APOLLO PROJECT: Financial Times Architects of Meritocracy 2016
Our legacy scheme, LSMP was again recognised as a trailblazing social mobility scheme in December 2016 through winning an Apollo FT award. The scheme was praised for its rapid growth and focus on expanding its scope regionally.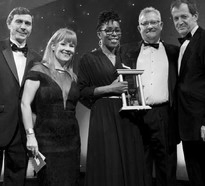 LEGAL BUSINESS CSR PROGRAMME OF THE YEAR 2016
Our legacy scheme, LSMP, brought home the award for Corporate Social Responsibility Programme of the Year at the Legal Business Awards in 2016. LSMP was up against five major international law firm programmes in the UK, for projects ranging from global pro bono legal work to social impact finance assistance.