All
Executive Team
Senior Volunteer Team
Founders
Patrons
Trustees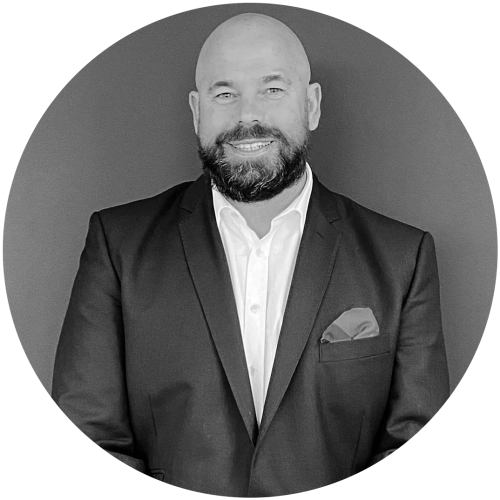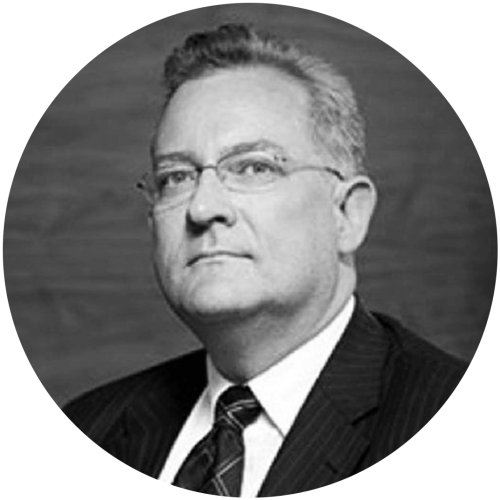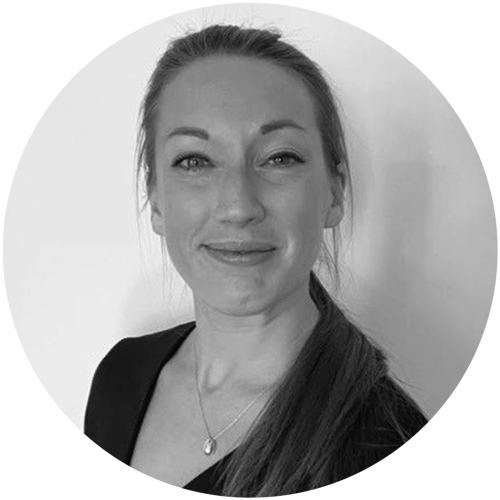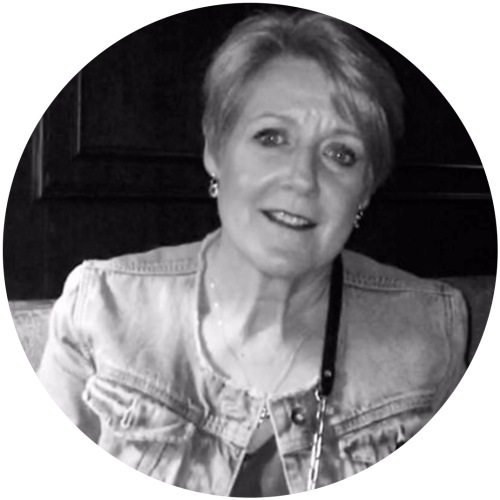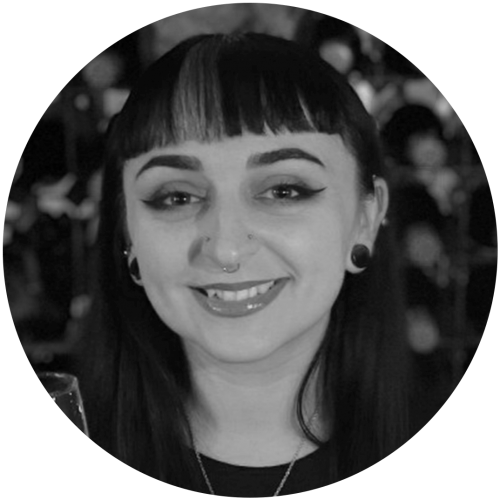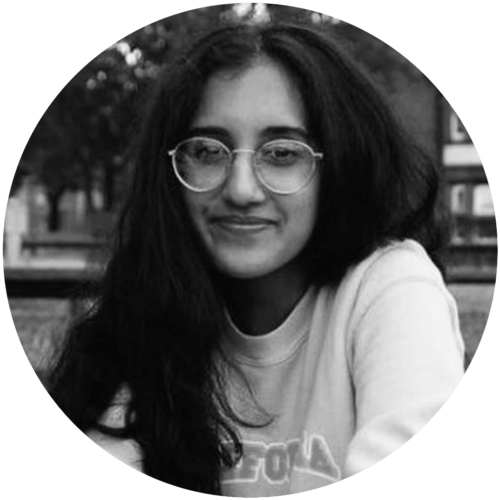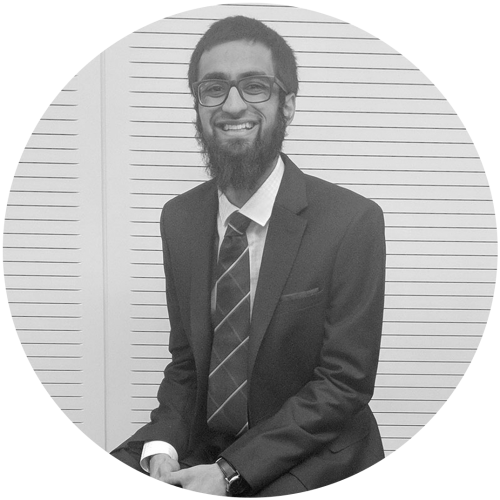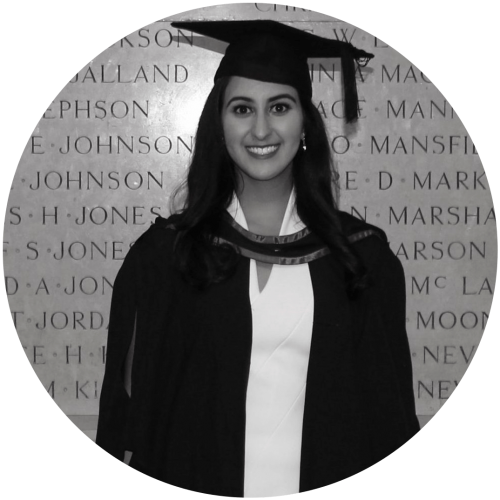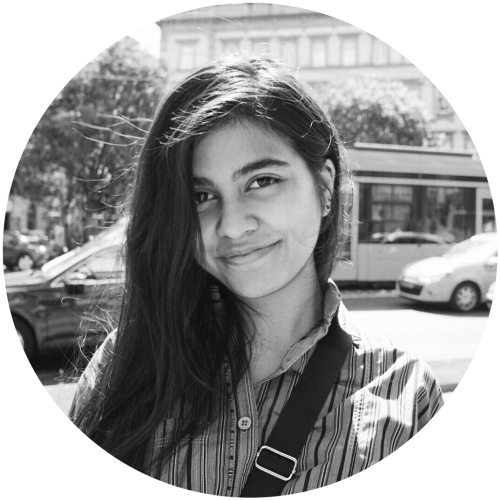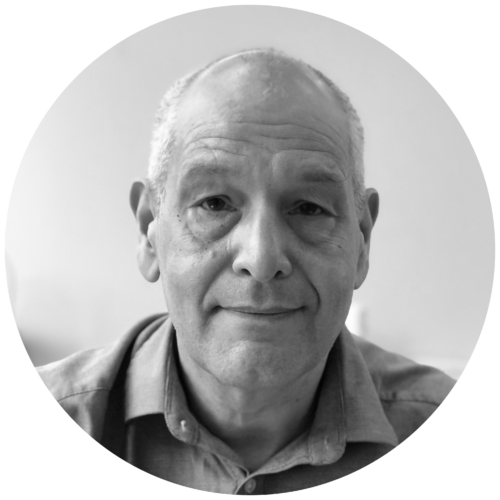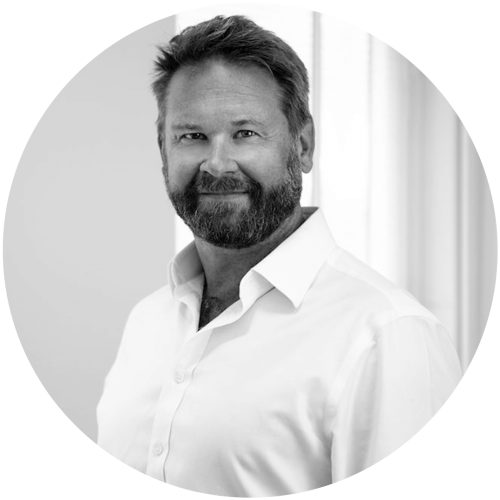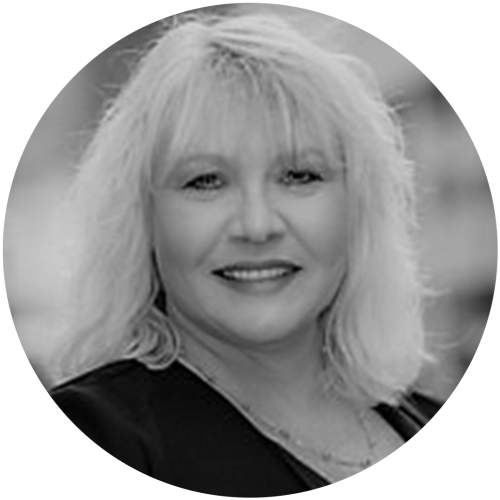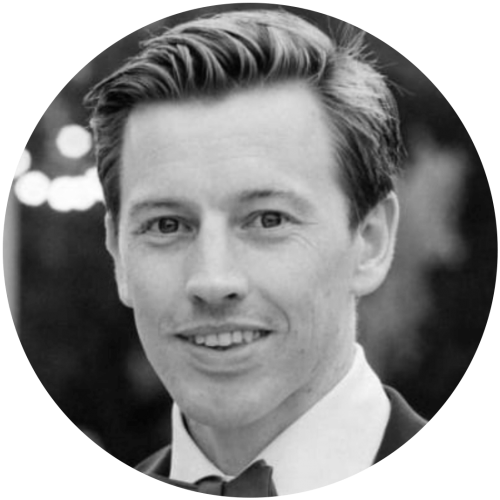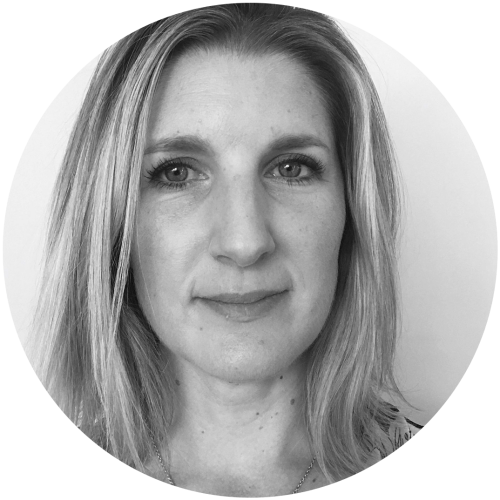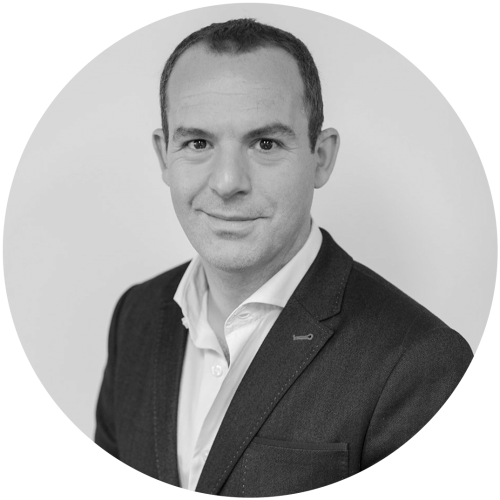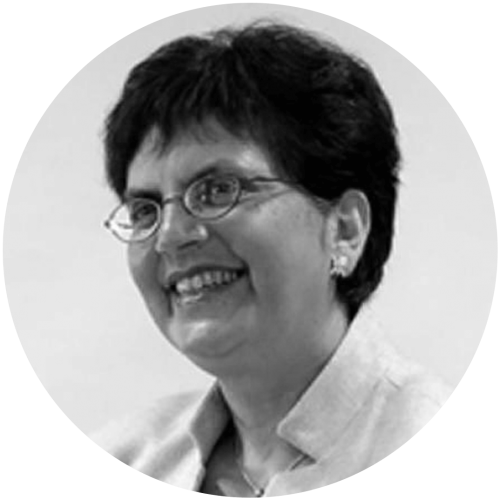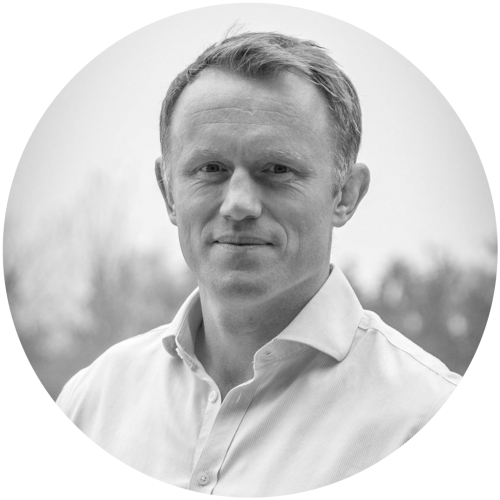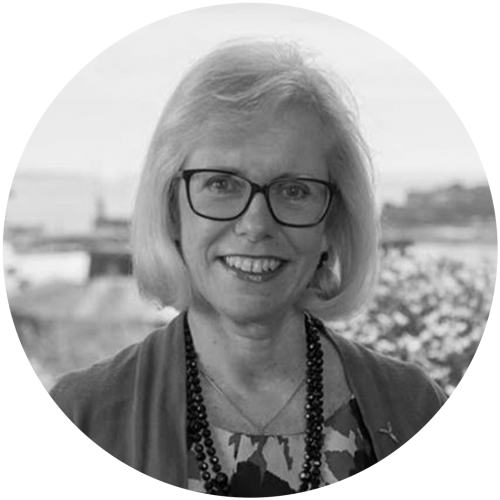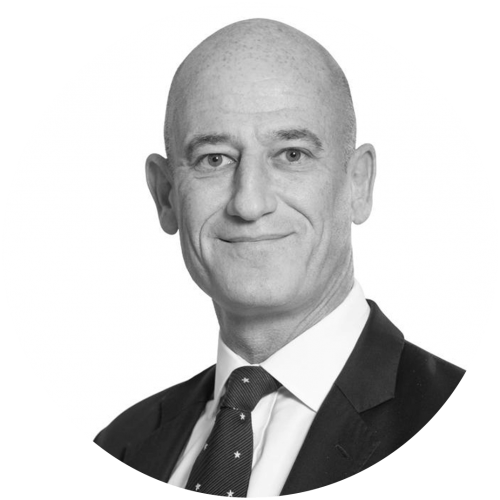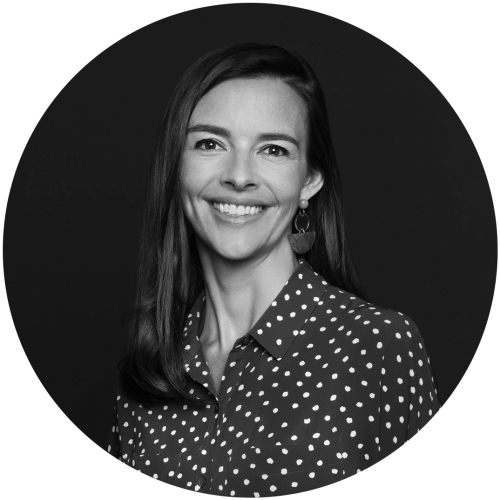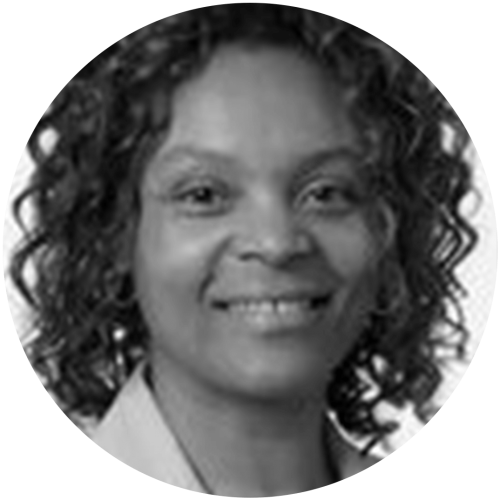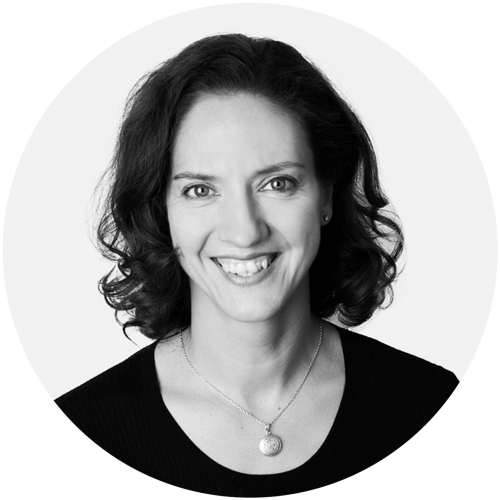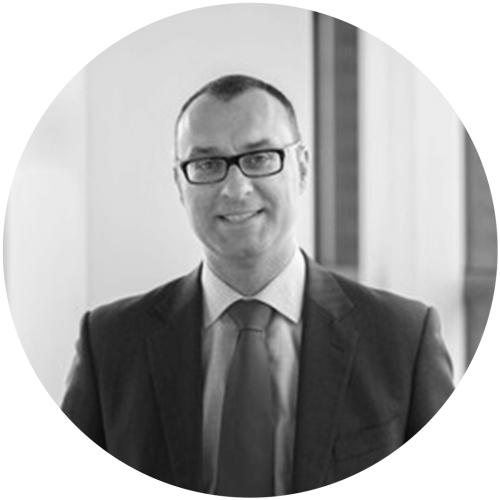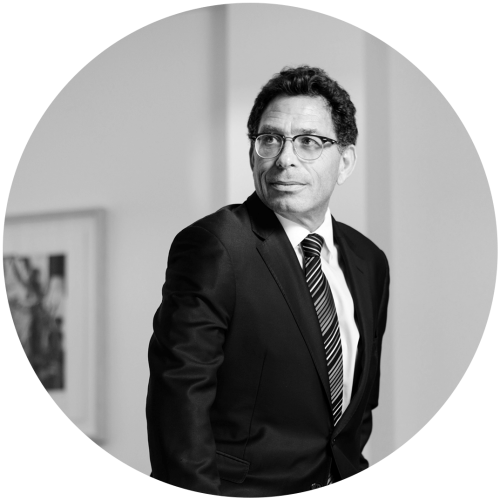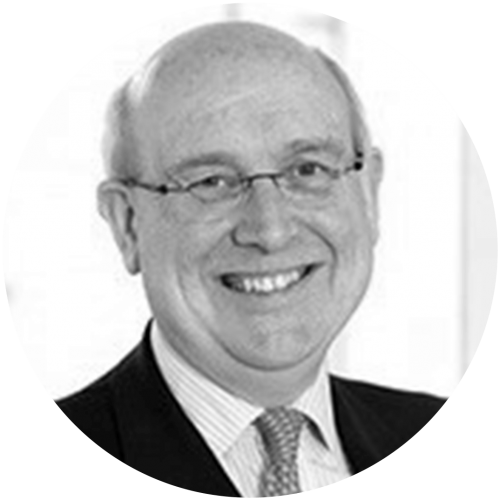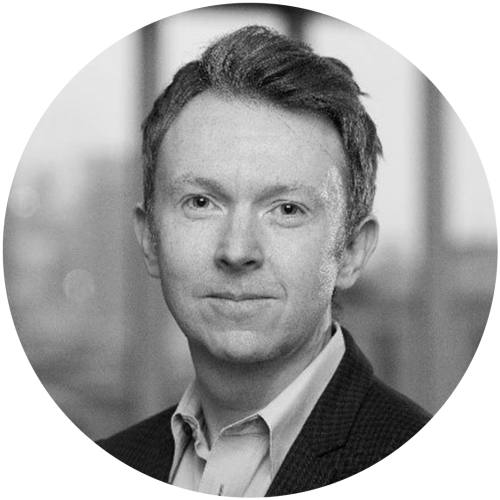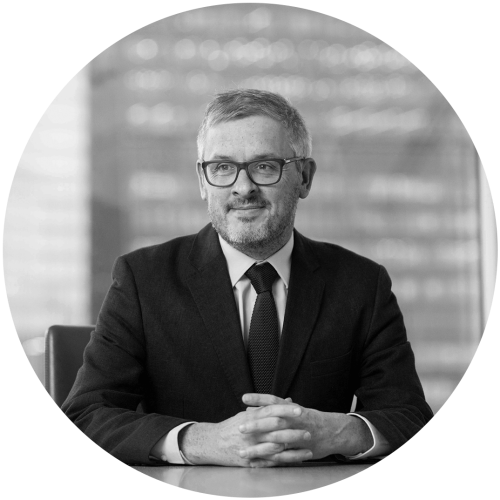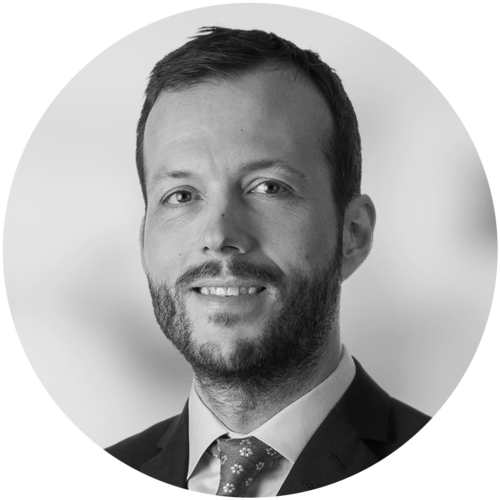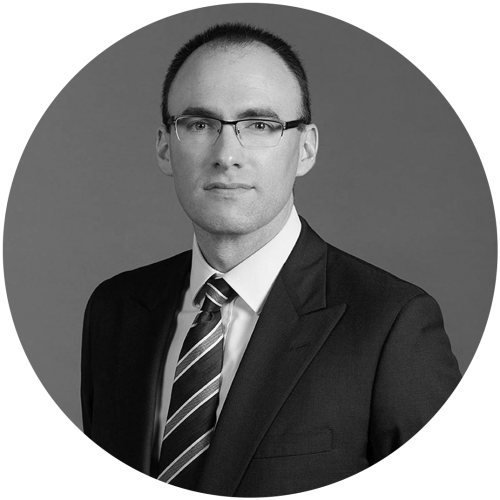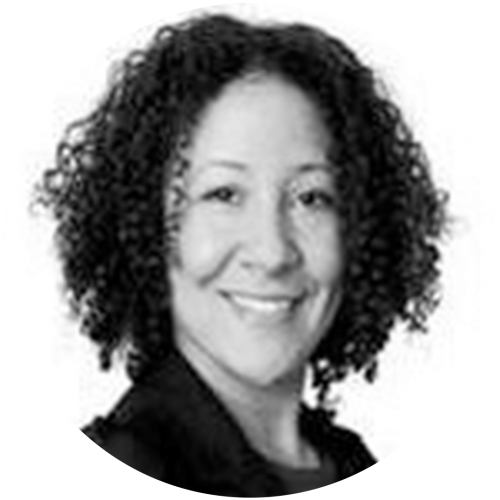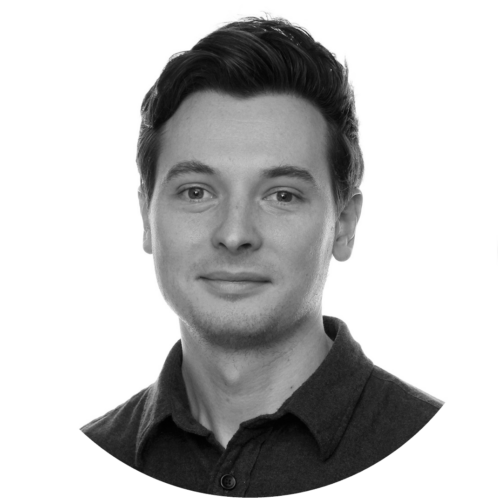 Founder
Barry Matthews
Barry is Group Deputy General Counsel at Pennon Group. He also sits on the Board of the Solicitors Regulation Authority and founded the Employer's Social Mobility Alliance (ESMA).
During the decade spent working as volunteer youth worker at the childhood trauma charity, Body & Soul, Barry became increasingly concerned by the number of young people from low income backgrounds, although academically capable, were not considering a career in law. All too often the fear of the unknown was the key factor in putting these students off even attempting to enter the solicitor profession. Barry wanted to change this.
Recognising that in-house counsel do not readily have access to dedicated legal CSR project management resource nor large teams to deliver work experience he set out to devise a model which unlocked the latent goodwill which existed in the in-house community, in turn, enabling students to experience multiple work places meeting a diverse range of professionals. Hence, in 2014, with the help of a number of law firms and corporates the Legal Social Mobility Partnership was created offering places to 20 students in London. In 2017, Barry secured the financial backing of 23 organisations to evolve the LSMP in to a registered charity and broadened its scope to showcase law and accountancy side by side with business – a first in the UK. In doing so, SMBP will facilitate over 700 places across 25 clusters in 17 different locations nationwide in 2021.
Chair of Trustees and Founder
Andrew Garard
Andrew founded the Legal Social Mobility Partnership with Barry in 2014 and they worked together to create the Social Mobility Business Partnership in 2017. He joined Meggitt as Group General Counsel and Director, Corporate Affairs in September 2019.
Andrew is a qualified solicitor in England and Wales and also Hong Kong. His most recent role was Group General Counsel and Company Secretary at ITV where he was a member of the Executive Board and led a global team responsible for legal and business affairs, secretariat, compliance, insurance, health & safety, rights management and corporate responsibility. Prior to that, he was a partner at LeBoeuf Lamb Green & Macrae in their corporate department. Previous appointments include General Counsel and Company Secretary and member of the Executive Board at Cable & Wireless and Global Head of Legal at Reuters. In both roles he led global legal teams and held a wide range of responsibilities including public policy and regulatory affairs, insurance, government relations and led significant M&A projects. He started his career at Clifford Chance and also Freshfields. He is a British citizen. He joined Meggitt PLC as Group General Counsel and Director, Corporate Affairs in 2019.
OTHER POSITIONS AND QUALIFICATIONS
Non-Executive Director at Zinc Media Group
CEDR accredited mediator
MA (Hons), Jurisprudence, University of Oxford
Managing Director
Jessica Clarkson
Jess has been involved in the SMBP since it's launch in 2014 (then known as the LSMP), initially running point in Manchester to now overseeing the delivery of the programme across all UK regions. Whilst she was Head of Operations the SMBP grew from 300 student placements to 500 in just two years and was named Leadership of the Year at the UK Social Mobility Awards.
She has 6 year's experience in the Broadcast industry working alongside the legal and commercial teams at ITV; ensuring compliance and governance across the various internal teams and management of key clients.
Jess attended state school before completing a BSC Mathematics degree at University of Bath. She is passionate about social mobility and believes that an individual's career progression should be merited on their ability and that all students should be aware of the breadth of opportunities available to them and how these can be reached.
She is a keen runner and cyclist, often completing new challenges to fundraise for charities including the London Marathon and Prudential Ride 100.
Head of Operations
Rose Firth
Rose worked at ITV for almost 24 years before deciding to have a change of career and move over as Operations Manager for SMBP in March 2019.
During her time at ITV, Rose worked in several areas including: Accounts, Payroll, HR, where she became CIPD qualified, Rights Management and latterly within Content Management. During her time in Content Management she took on a wider communications and engagement role across Governance, Information and Legal (GIL), running several engagement programmes which lead to increased collaboration and inclusion across GIL and creating a community that strengthened relationships across the UK.
She has been a volunteer of SMBP since 2014, when she was asked to create a Leeds (then LSMP) cluster as part of the programme growth. This was run successfully to 30 students, which then doubled to 60 students in 2015 by extending the reach to include Bradford.
Having come from a disadvantaged background herself, Rose understands the psychological barriers that can prevent students from believing they can achieve what they set themselves out to do.
She is extremely proud to be part of the SMBP family and looks forward to seeing it go from strength to strength.
Head of Technology & Communications
Jade Emmett
Jade started her career at 17 by joining ITV's Apprenticeship scheme, working alongside Rose who was her manager. Prior to this, Jade attended state school where attendance was one of the worst nationally, and GCSE pass rates were very low. A lot of students were from disadvantaged backgrounds, however this inspired Jade to return back to her school as an alumni volunteer.
Over the years, Jade has been involved with career talks, fayres and assisting with SMBP (while it was known as the LSMP). Now employed by SMBP, she is very grateful to be able to have this opportunity full time, using her administration skills achieved from her NVQ in Business Admin and 7 years as a Team Admin/Personal Assistant at ITV to assist with the smooth running of the programme.
In her spare time, Jade is an avid digital illustrator and Japanese culture enthusiast, attending comic conventions up and down the country.
Student Sourcing Executive
Manisha Kumar
Manisha participated in the SMBP Work Skills & Insight Week in 2018 visiting Microsoft, Verizon, Veritas and O2 whilst studying A Levels. Attending a state school that did not offer Law as an A Level option, she was unaware of the different types of lawyers, and the work that they do on a day-to-day basis. The SMBP week was paramount in filling in these gaps and informed her decision to study Law at Coventry University. 
Throughout university Manisha became the Mentor Director of the Coventry University society "WhatNext? Coventry", which provides mentoring sessions on life skills and higher education for Black and South Asian young people. During her 3rd Year, Manisha volunteered weekly at the Central England Law Centre in the Employment Law Clinic, helping people with their employment queries. 
Manisha's relationship with SMBP has continued from student to alumni, from joining the Alumni Advisory Committee in 2021, to now joining the team full time as the Student Sourcing Executive. Through being involved with the SMBP, she has been able to aid the journey of improving accessibility to industries and sectors for young people who are currently in the same position that she was during 2018.
During her final year of university, Manisha studied abroad in Toulouse, France studying Business Management. Whilst abroad, she travelled to many European cities, met a diverse range of people, and learnt new skills such as speaking French. 
Head of Alumni Communications
Muhammad Gangat
The SMBP in 2016 was a priceless experience in my quest to understand the legal world, from which I have since graduated in Law from SOAS University of London as of Summer 2019 and have completed my Legal Practice Course at the University of Law. I am also currently employed by SOAS as "Alumni in Residence" providing Law Student Support, careers advice, skills, study and revision sessions as well as a range of 1-to-1 activities, as well as a Teaching Fellow, the youngest in their prestigious century long history. I am also currently a Consultant at Lexjam Consulting.
The Scheme gave me an insight into the workings of a number of legal teams across the City, through activities that made me more confident, able and comfortable with legal lexis, all whilst enjoying myself with an amazing group of people on the scheme with me and those guiding us too.
The scheme also gave me access to individuals and businesses I otherwise would never have dreamt of being in contact with, an opportunity I would simply not let pass. Upon completion of the scheme, I vowed to keep in touch with the businesses, such that in the Summer of 2017, I took the initiative to contact them and organise work experience for myself with two; Landsec and AIG. Both were extremely open, supportive and eager to make it happen, epitomised by the passion with which they encouraged and supported me to take an active role in my time there, thus making my time extremely beneficial.
I have been able to share SMBP experience with large groups of people, namely at Legal Geek and at the launch of the Employers Social Mobility Alliance (ESMA), which involved me talking about the personal growth and development I achieved through the exposure of so many professionals; the passion and awareness for commercial law that I developed as a result of the fantastic time I had throughout and beyond my experience.
It is this impact that I want to enhance and focus on as the Head of Alumni at the SMBP and to support our Alumni to achieve their dreams.
Head of Impact
Symrun Gakhal
After taking part in the SMBP week in 2016, I have continued my involvement with the initiative since I have first-hand experience of the programmes' great impact. SMBP played an invaluable part in my journey to securing a training contract with Freshfields Bruckhaus Deringer after completing the Vacation Scheme in Summer 2018. As well as having fantastic names such as ITV and Aston Martin on my CV to make me stand out from such a young age, the skills gained along the way prepared me for assessment centres and beyond – especially in providing examples for those core competency interviews!
Entering the professional world is a daunting prospect for anyone who hasn't been exposed before – as an ethnic minority and first generation in my family to go to university, the thought of getting a degree then a role in a global company was very scary yet exciting at the same time. However, with the help of organisations such as SMBP, I was able to access a whole new world to increase my chances of success. Over time, one experience seamlessly led to another and opportunities began presenting themselves; I continued to strengthen my CV and bolster my skillset on the strong foundations I built thanks to SMBP.
Upon accepting my training contract, I decided to take a gap-year after graduation and have had the opportunity to travel to great places and even work in China for a couple months. Taking a year out has given me the chance to spend valuable time with family and friends whilst learning new skills and getting more involved with SMBP as Head of Student Sourcing.
I will be starting my Legal Practice Course (from home due to Covid-19) in August 2020 before my training contract at Freshfields in February 2021. During this time, I will continue in my role as Head of Student Sourcing and look forward to extending the reach of SMBP over the coming years. I am grateful to have been appointed this role after reaching out to the team last year to see how I could give back and provide many students with the access I never had and hopefully make someone else's journey into the professional world a little easier!
Head of Student Experience
Shama Aktar
The SMBP was a fantastic opportunity that gave me a thorough insight in how the law is integrated with business and has since then paved the way for me to gain further experience in the legal world. The SMBP allowed me to gain and develop transferable skills that have continuously helped me stand out in all of my interviews. Having recently secured a training contract with Arnold & Porter, one of the first firms that participated in the SMBP at its inception, just goes to show exactly how invaluable the SMBP experience has been to me, as I know I could not have reached this point without it.  
Having the opportunity to visit big household names such as ITV, Microsoft, Yahoo and Viacom, and being able to network with people from various professions pushed me out of my comfort zone and heightened my interest for a career in commercial law. It was after this experience that I then won a £15,000 scholarship from Trowers and Hamlins and undertook a Vacation Scheme with Reed Smith. I also had the opportunity to speak about the impact of the programme at the launch of SMBP as a charity at the House of Commons, a moment I will never forget. 
After graduating with First Class Honours in Law from City University, I am now undertaking the LPC at BPP. I am also Head of Student Experience for SMBP, where I look at how to improve the week for future students. As someone who has achieved so much since taking part on the programme, it is my pleasure to now help advance the programme, to ensure that students can take away from their experience just as much as I have. 
The SMBP has had a huge impact in my life and I have so much to thank it for as it opened many doors for me. I am very excited to be part of the alumni, to see the programme expand and continue benefiting young talented individuals. 
Director of Strategic Partnerships
Andy Boucher
Andy was a senior partner at PwC until he retired in 2021. His driving passion has been working to improve the social mobility landscape of the country. For the last 13 years he has been involved in a wide range of social mobility projects from the strategic to the operational and is a long term supporter and advocate of the SMBP.
Director of Resilience
Andy Moseby
Andy is a corporate partner at Kemp Little, a leading technology and digital business law firm. With over 20 years' experience of working on large-scale M&A projects, he is acutely aware of the importance of managing stress and building resilience in the workplace. He is a qualified Mental Health First Aider and leads Kemp Little's focus on promoting the positive mental wellbeing of its staff.
A supporter of the LSMP since its incorporation in 2014, Andy is now responsible for the coordination of the SMBP resilience programme. He continues to be far too old to still be playing video games.
Chief Technology Officer
Annette Brown
Annette recently joined the SMBP family, initially as a Cluster Head but more recently as CTO. Annette brings a wealth of experience and connections which will lead technology for the SMBP to a new level.
As the IT Manager for Milbank in Europe, Annette is responsible and accountable for the smooth running of the Firm's information technology systems in the London, Frankfurt and Munich offices. Annette manages the IT team who are responsible for delivering day to day IT/helpdesk support, IT Training, System Management and IT Infrastructure & Projects. Recent IT projects Annette has worked on have included upgrade to Office 365, migration of Office phones in Europe from Avaya to Cisco and is currently working on the office move from Gresham Street to 100 Liverpool Street.
Head of Finance
Robert Henson
Rob is a CIMA qualified account, who has been at ITV since 2016.  Prior to this he spent five years training as an accountant in the social care industry.
He has been involved with SMBP since 2016 (then LSMP). As Head of Finance, he oversees everything from day to day banking, long term forecasting, annual returns and financial governance.
Rob attended state school, before completing a BSc degree in Mathematics at the University of Leeds. He passionately believes that the skills and knowledge passed onto the SMBP students empowers them to go on and successfully achieve their ambitions.
General Counsel
Shelley Bezalel
Shelley is Founder and Director of SRB Media Affairs, a consultancy providing drop-in legal support to companies and individuals.  
Shelley has worked with charities for many years; providing legal support on a volunteer basis first to Body & Soul and, for the last few years, to SMBP (even before it was a charity!).  She was, until recently, also Head of Legal Affairs for ITV's Corporate Responsibility team; working across their many charitable initiatives including Text Santa, Soccer Aid and 1 Million Minutes.
Shelley loves working with the SMBP team and seeing the real value that the charity brings to the students that are involved with it.
Martin Lewis OBE
Martin Lewis, the Money Saving Expert, is a campaigning broadcast journalist who is founder and Chair of MoneySavingExpert.com, the UK's biggest money website – over 12 million have opted to receive his weekly email. The seventh series of his prime-time ITV show The Martin Lewis Money Show started in November 2017, he is resident expert on This Morning (Mon & Fri), Good Morning Britain (Thu) and BBC Radio 5 Live's Lunch Money Martin (Mon), and has columns in newspapers including the Sunday Mirror, The Telegraph and the FT.
In 2016 he founded and funded the influential Money and Mental Health Policy Institute charity, which he chairs. Over the years he's headed the Independent Taskforce on Student Finance Information, spearheaded major financial justice campaigns including bank charges reclaiming (over seven million template letters downloaded) and PPI reclaiming (over six million) and a successful large-scale campaign to get financial education on the national curriculum. He was awarded an OBE for his contribution to consumer rights and charity work and in almost every poll he was seen as the country's most-trusted person on the EU referendum.
"I've spent many years working to demystify student finance to try and ensure that no one is scared off for the wrong reasons as I believe brilliant people should have brilliant opportunities. Sadly the world often doesn't work like that. Opportunities come through connections. So if we want to beat social inequality then we need to tackle that.
What a better way to start than to make opportunity and connections open to brilliant people who wouldn't have them otherwise. That's what the Social Mobility Business Partnership does, and why I'm proud to be involved."
Martin Lewis OBE, Money Saving Expert.
Baroness Prashar Runnymede CBE
Baroness Prashar has led a number of public and voluntary organisations with great distinction.
In July 2009 she was appointed a member of the Iraq Inquiry. From 2005 to 2010 Baroness Prashar was Chairman of the Judicial Appointments Commission. She is Deputy Chair of the British Council.
Baroness Prashar is Governor of the Ditchley Foundation, a Trustee of Cumberland Lodge, President of the UK Council for International Student Affairs, President of the National Literacy Trust, President of the Community Foundation Network and Patron of the Runnymede Trust.
From 2000 to 2005 she was the First Civil Service Commissioner. She has served as Chairman of the Parole Board for England and Wales, Director of the National Council for Voluntary Organisations,President of the Royal Commonwealth Society and Director of the Runnymede Trust.
Her past appointments have also included: Board member and Chancellor of De Montfort University, Chairman of the National Literacy Trust, and Governor of Salzburg Global Seminar. She served as a member of the Royal Commission on Criminal Justice, the Lord Chancellor's Advisory Committee on Legal Education and Conduct, the Arts Council and as a non-executive director of ITV and Channel 4.
Baroness Prashar was born in Kenya. She attended the Universities of Leeds and Glasgow.
In recognition of her contribution to public life she was awarded a CBE in 1994 and given a peerage in 1999. She sits in the House of Lords as a Crossbencher.
Mark Soden
An ex-professional rugby player with Northampton Saints, Mark won 100 premiership appearances and Captained his country at all junior age groups. Further to the inevitable 'body complaining' he has progressed to the non-contact world of facilitation, coaching and consulting. After working for an in-house Leadership development organisation within Sandhurst Royal Military Academy, Mark now uses a range of experiences from the world of elite sport, the armed forces and business to inform his coaching and Leadership ethos.
Mark has helped to evolve the Leadership approach and adapted sustainable behavioural change of numerous corporate organisations. He specialises in developing Leadership and coach development in Olympic and elite professional sport. As a coach and mentor, Mark has developed and delivered a large scale coach, leadership and resilience programmes in a variety of sports organisations, risk industries and within the corporate world. Mark also plays a key role in more purist coach and Leadership development, being one of the key delivery team in developing UK Sports coaches ahead of Tokyo 2020.
"It's been a genuine pleasure to be part of the LSMP and SMBP from the very start back in 2014. Working with these bright young things on the programme and helping them to build some new skills around the way they chose to approach difficult and potentially scary future events has been a real privilege."
Mark Soden, Director. Cleartrack Performance Ltd.
Helen Mahy CBE
Helen read law at Manchester University and qualified as a Barrister and also as an Associate of the Chartered Insurance Institute. After a varied legal and commercial career in insurance, Government, aid work, engineering and support services, she was Company Secretary and General Counsel of National Grid Plc for 10 years. At National Grid she was also executive sponsor of inclusion and diversity about which she is passionate.
Helen is a non executive director of the FTSE 50 company SSE plc and the law firm Gowling WLG. She will join the board of NextEnergy Solar Fund, a FTSE 250 company, in April 2023 and take over as chair in the summer of 2023. Helen is chair of the charity Global Media Campaign to end FGM. She was Chair of the Renewables Infrastructure Group from 2013 to 2022 and has been a non executive director of Aga Rangemaster plc, Stagecoach Group plc, SVG Capital plc, the Norwegian Company Bonheur ASA and deputy chairman of Primary Health Properties plc. 
Helen is married to Mark and lives with him and their cocker spaniel, Borage. She loves musical theatre in many forms and speaks passable Norwegian.
"When I was growing up, I didn't have family members around me who had been to university or had professional careers. I lacked a lot of confidence as a result.
I think that what the SMBP does is show young people that, whatever background they are from, they can succeed. Equipping talented young people with the right skills and attitude and experience helps ensure that success for them is inevitable."
Helen Mahy CBE
Osborne Clarke
Ray Berg
Ray is UK Managing Partner, responsible for running the Osborne Clarke LLP business. A corporate lawyer for more than 25 years, Ray uses his wide-ranging experience of company structures, reorganisations and financing to help set our strategy and guide our day-to-day operations. Ray is passionate about building a strong and diverse organisation, and has made this a core part of Osborne Clarke's strategy. Under his leadership, the firm has introduced a wide range of initiatives focused on diversity and wellbeing, leading to greater engagement amongst employees and recognition from industry bodies most recently being named an agent if change by management today for his work championing gender equality and he speaks regularly on the subject.
Ray was previously head of the Business Transactions Group, which is home to the M&A, corporate finance, financial services and commercial teams. During his 18 years at Osborne Clarke, Ray has advised on a wide range of high-profile transactions for both public and private companies including takeovers, mergers, IPO's and joint ventures – often with a cross-border aspect. Ray qualified as a lawyer in 1992 and spent 18 months of his early career working in-house at a major international corporation in the United States, joining Osborne Clarke as a Partner in 2001.
Yum!
Sarah MacDonald
Sarah is Chief Legal Officer for KFC (Yum Brands!) Western Europe and is responsible for all legal and regulatory matters across 13 Jurisdictions divided into 6 markets. The Western Europe business is a multi-billion pound business which incorporate over 1500 restaurants and employs over 40,000 people. Sarah reports into the European CEO and the Global GC and sits on the European leadership team and the UK leadership team. Sarah leads an international team of 15 and is also a Director of Yum! Restaurants Europe.
Prior to KFC, Sarah worked as Chief Counsel (Commercial & Operations) at BT plc responsible for end to end advice across the Consumer business including strategic transactions, projects and disputes, data governance and product compliance. Sarah was on the leadership team of the MD – Commercial, Marketing & Digital and a member of the Data & Security, Product Compliance and Commercial Partner boards. Sarah led a team of 14 in this role and was also responsible for pan-Consumer legal operations and strategy including: suppliers and systems; risk management; governance; knowledge management; unit health and performance and transformation. She has established international secondment and work experience programmes and mentoring and networking schemes.
Prior to BT, Sarah worked as a corporate solicitor at CMS LLP (London) advising on major M&A for a range of sectors including a secondment to AIG (London/New York). She plays an active role in driving diversity and social mobility in business and is a Trustee of the Social Mobility Business Partnership and board member of PRIME and on the Advisory board of Karikuri.
Reed Smith
Carole Mehigan
I am responsible for developing, organising, managing and hosting our community volunteering opportunities focused on combating social exclusion within the vulnerable communities, our Diversity & Inclusion programmes focused on promoting social inclusion for young people from early stage education i.e. primary school to university and career changers. I work closely with our partnership charities, non-profit organisations and some key clients who we collaborate with, to provide various workshops, events, insight days, career open days, mentoring programme and work experience placements. I also manage our large Firm fundraising events supporting various charities.
I am also the London Diversity & Inclusion Chair for Operations, representing our business service staff; a member of our Diversity & Inclusion Committee which supports all of our various Business Inclusion Groups for individual Diversity Committees focused on LGBT+, disability, social mobility, culture, ethnicity, faith, gender and environmental issues. I am a First Aider in the Workplace, Mental Health First Aider and one of the Mental Health Representatives for our Disability Committee, LEADRS London.
Simply Business
Joanne Theodoulou
Joanne, who has experience of governance in the not-for-profit sector, joined SMBP's board in December 2018.
A lawyer by profession, she has a wealth of legal, financial and management experience drawn from working in and with large law firms and banks, as well as small entrepreneurial companies. At Simply Business where she is General Counsel, Joanne champions Inclusion and strives to make sure diversity is celebrated. She is also a passionate advocate for workplace wellbeing, and sits on the board of Mind, the mental health charity.
Joanne qualified as a solicitor in 1998 and holds a degree in English and Spanish American literature from Warwick University. Before qualifying as a lawyer, Joanne studied music and dance to a high level and still has a passion for both.
She lives in London with her husband and two teens.
Squire Patton Boggs
Rob Elvin
Rob Elvin is a solicitor-advocate and the managing partner of our Manchester office. Following outstanding client feedback, Rob was recognised as a star lawyer in the Acritas StarsTM global database 2020, cited as having "full confidence in his experience and his knowledge, and he was very pragmatic in terms of finding a solution to the issue". Rob primarily focusses on leading large and complex investigations across a broad range of health, safety and environmental matters. His expertise also covers nuisance, noise abatement, pollution, permit appeals and environmental warranty and civil claims, judicial review, corporate defence (including bribery and corruption, investigations and corporate manslaughter), inquest law, food hygiene and safety, transport law, including public inquiries in front of traffic commissioners, and product safety, liability and recall.
Mishcon de Reya
Kevin Gold
Kevin is Mishcon de Reya's Executive Chairperson. He specialises in corporate finance, mergers and acquisitions and joint ventures as well as advising families on international tax, succession and strategic dispute resolution. Much of his work has an international dimension with a large part of his practice having a Middle Eastern, South African and Asian bias.
He is increasingly instructed to lead the commercial negotiations on behalf of clients in addition to providing more traditional legal input. He has a practical and pragmatic approach and has developed a formidable reputation among his clients for effective negotiation on their behalf.
Kevin became Managing Partner in 1997. Under his leadership the firm has seen more than a ten-fold growth in revenue and launched MDR Lab – the first Legal Tech accelerator in the UK. He also oversaw the launch of several successful ancillary businesses – including MDR Discover, MDR Cyber and MDR Brand Management.
He was named 'Law Firm Leader of the year' at the 2015 Legal Business Awards.
Mishcon de Reya was named 'Law firm of the year' by both The Lawyer and Legal Business in 2012, and again 2017. In 2020 the firm appeared in Sunday Times 'Best Companies to Work For' list for the 13th consecutive year.
In 2020, Kevin was appointed Executive Chairperson, focusing on the overall strategic development of the law firm and its ancillary businesses.
Burges Salmon
Robert Halton
Robert Halton is the Chief People Officer at the independent law firm Burges Salmon. He has responsibility for all aspects of the firm's people strategy and the Responsible Business agenda.
Robert is passionate about social mobility, he is a first generation graduate who attended a state school before going to Durham University. He is a member of the governance board (and has been the chair) for the award winning Stepping Up programme that is run in Bristol targeting BAME social mobility in particular, in addition he is a mentor on the programme.
He has extensive expertise within the educational sector having been a lay member of council at Birmingham University with a particular focus on the student experience and was an executive member of the board at the University of Law where he opened new centres in Manchester and Bristol.
His experience of the legal sector is wide ranging having been the Resource Director at Edge Ellison (now Squires) and he was the Global Chief People Officer at DLA Piper and oversaw the people aspects of the global expansion.
When he left university he joined Arthur Andersen before being commissioned into the Royal Navy leaving as a Lieutenant Commander too many years ago to remember.
BT
Russell Johnstone
Russell is responsible for leading legal, governance and compliance support for BT's three consumer brands: BT, EE and Plusnet. Together those businesses are sector leaders in the UK across voice, broadband, WiFi and mobile, and they're growing in TV and Sport.
He sits on the Consumer Executive Committee, Group Legal & CoSec Leadership Team, Group Risk Panel and Group Diversity & Inclusion Board.
Russell started his career at Olswang, a leading media, communications and technology law firm. After secondments to BBC Worldwide and Channel 4, he took up various in-house legal roles within TV and broadcasting.
Having joined BT in 2011 as Acting Head of Vision & Third Party Projects, in 2012 Russell became Head of Commercial/Media before becoming Chief Counsel, TV in which role he managed the team which delivered all legal and regulatory aspects of the creation, development, launch and ongoing operation of BT Sport. Appointed General Counsel for BT Consumer in 2015, Russell was then appointed General Counsel for the combined BT, EE and Plusnet consumer businesses in 2017.
Russell is also a trustee of the Social Mobility Business Partnership.
Provident Financial
Rob Lawson
Rob is a sustainability professional with over 20 years' experience of supporting organisations from a range of sectors to manage and report on the environmental, social and governance issues that are material to their activities. He has worked for Provident Financial Group since 2006 and is the company's Head of Sustainability, responsible for the ongoing management of Group's company-wide corporate responsibility programme.
One of Rob's key responsibilities is to support Provident's community investment activities which are delivered through its Social Impact Programme. The strategy of this Programme is to invest in activities and initiatives which seek to address some of the key factors which, on their own or acting together, can reduce someone's likelihood to be financially or socially included. Such factors include lack of literacy or numeracy skills; disabilities and/or mental health issues; unemployment or under-employment; low levels of educational attainment; and low, uncertain or fluctuating incomes.
It is through this Programme that Provident Financial initially got involved in the Legal Social Mobility Partnership, and subsequently became a founding funder of the Social Mobility Business Partnership.
Originally from Stoke-on-Trent, Rob was the first of his family to go to university and has completed a BSc (Hons) Biological Sciences at University of Sheffield, and MSc Environmental Protection and MA Health and Safety and Environmental Law, both at University of Salford.
Clifford Chance
Oliver Hipperson
Oliver is a partner at Clifford Chance and leads the firm's asset finance group in London. Oliver's practice focuses on the financing, sale and leasing of heavy transport assets in the aviation and maritime sectors. Oliver advises a wide range of clients, including leasing companies, banks and other financial investors, and export credit agencies on transactions across the sectors, including restructurings and insolvencies, repossession activities (whether consensual or contentious), M&A, asset disposals, joint ventures and fund-raising.
Oliver is the executive sponsor of RISE, Clifford Chance's social mobility UK employee network.
Slaughter and May
Dominic Robertson
Dominic Robertson is a tax partner at Slaughter and May, advising a wide range of clients on tax disputes, and on the tax treatment of mergers, acquisitions and other corporate finance transactions. Dominic joined the firm straight out of university in 2004, and became a partner in 2014.
Dominic chairs Slaughter and May's community and pro bono committee, which focuses its work on enhancing social mobility and access to justice; and, as one of the firm's recruitment partners, has seen first-hand the importance of ensuring that bright young people, regardless of their background or socio-economic circumstances, are encouraged to pursue careers in the law or in other business spheres.
CMS
Tanya Francis
Tanya Francis, is a Partner at CMS LLP based in the Manchester office. She is a D&I 'Champion' within the real estate team's initiative to improve the D&I representation with her practice group and is an advocate for social mobility. Having attended a state school herself, Tanya has personal experience of the challenges that can be encountered in progressing a career in law from a less privileged background and believes in the importance of having visible role models for young people.
Formula 1
Alex Edmiston
Alex is Senior Counsel at Formula 1. F1 is the commercial rights holder to the world's leading motorsport series, racing in 23 locations around the world each year, from historic racetracks like Silverstone and Suzuka to street circuits like Monaco and Singapore, and most recently, in Miami and Las Vegas. Alex is responsible for negotiating F1's revenue generating agreements with broadcasters, Global Partners, licensees (content, experiential, gaming and consumer product) as well as key service providers such as those underpinning F1's broadcast operations. His role also encompasses day to day advisory work, including in relation to F1's OTT service F1 TV, brand protection, advertising standards and data protection compliance. Away from work, during his time at F1, Alex has been lucky enough to take part in a "Hot Lap" of the Abu Dhabi Yas Marina circuit, with F1 driver Nico Hulkenberg taking him for a spin.
Alex trained at the London-based law firm Travers Smith LLP, qualifying into the Commercial, Intellectual Property & Data Protection department. At Travers Smith, he advised clients on a range of commercial and technology transactional and advisory matters. Following qualification, Alex was seconded to content and publishing business Immediate Media for a four month client secondment and completed the University of Oxford Postgraduate Diploma in Intellectual Property Law and Practice.
In partnership with SMBP, Alex established "The Next Grand Prix" business insight work experience programme at F1, where students are invited to pitch their next Grand Prix to join the race calendar. In January 2023, Alex joined as a Trustee of SMBP.